3rd Annual Tax Relief Van Show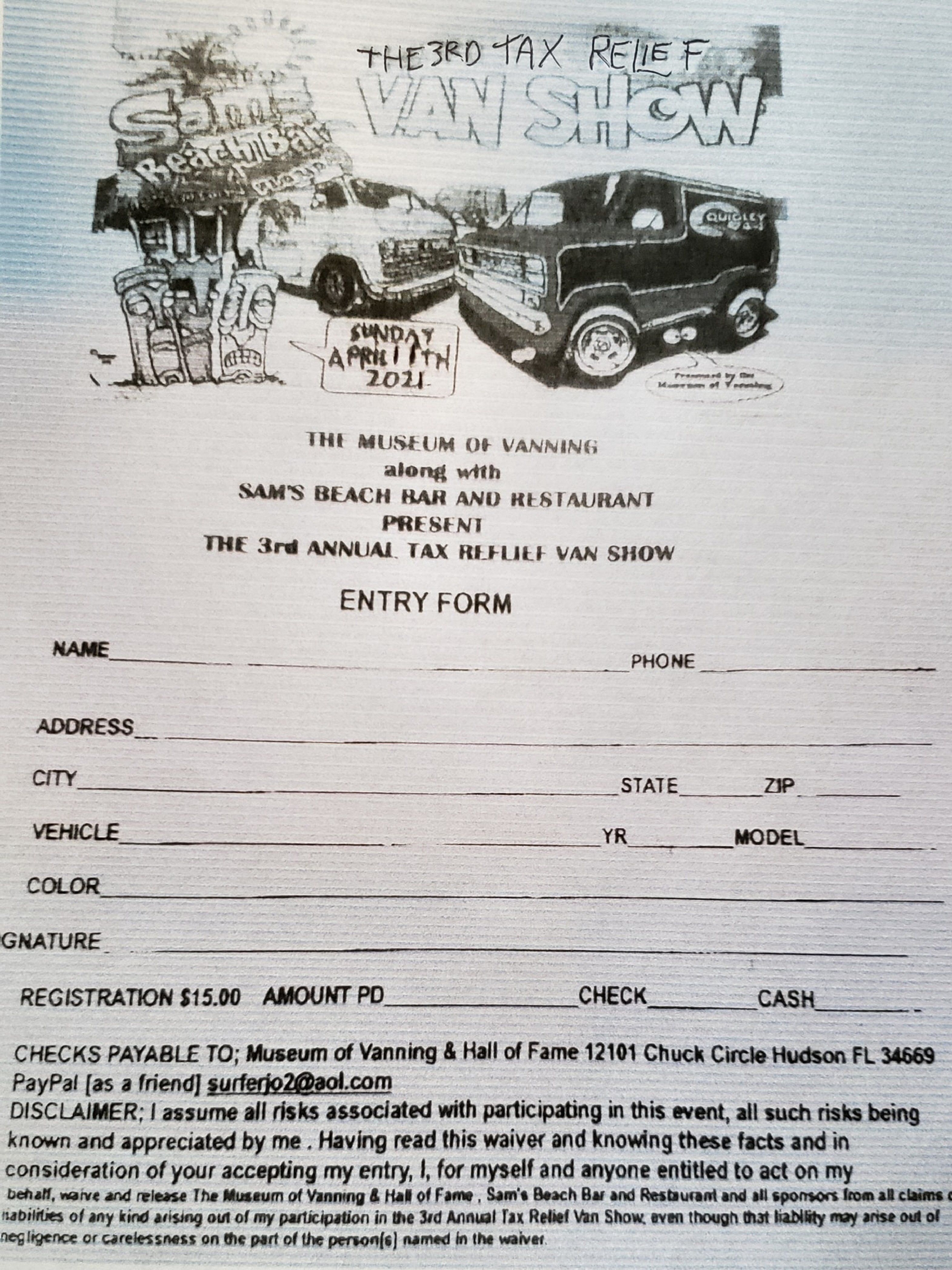 Sponsored by Sam's Beach Bar, Hudson, Florida and presented by the Museum of Vanning and Hall of Fame.
Top 10 Peoples Choice awards, great food and music at Sam's Beach Bar, food discounts, goodie bags, dash plaques and T-shirts.
There will be a caravan from the Museum to Sam's Beach Bar where the eVANt will be held. Inquire about details at the email address below.