3rd Annual Tax Relief Van Show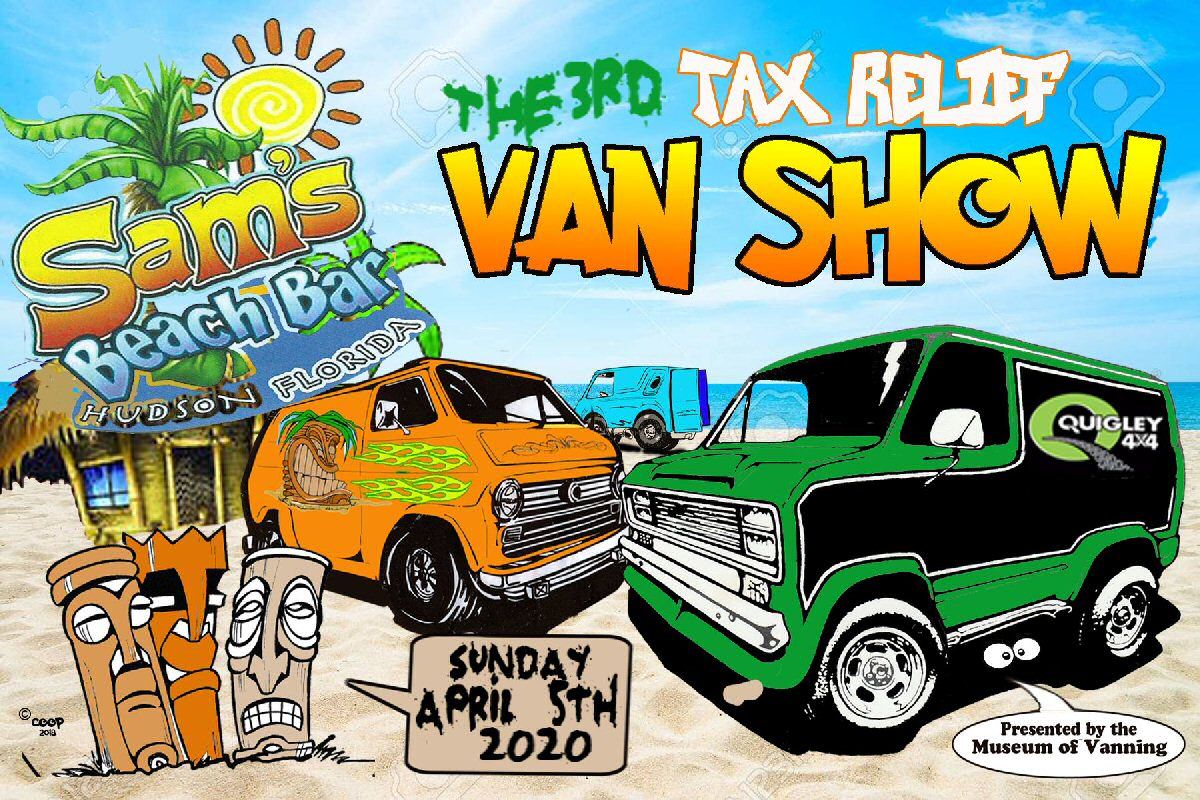 THIS EVENT WILL BE POSTPONED INDEFINITELY DUE TO THE CORONA VIRUS - COVID 19 PANDEMIC.
Top 10 Peoples Choice awards, great food and music at Sam's Beach Bar, food discounts, goodie bags, dash plaques and T-shirts.
There will be a caravan from the Museum to Sam's Beach Bar where the eVANt will be held. Inquire about details at the email address below.